(image from www.makeupalley.com)
Rated at a whopping 4.1 average over 5 lipsticks at make-up alley, I got intrigued. Well, actually when I first bought it I think the rating was around 4.6 :D Well anyway, I bought it either way.
So here are swatches and the review will follow of course ;)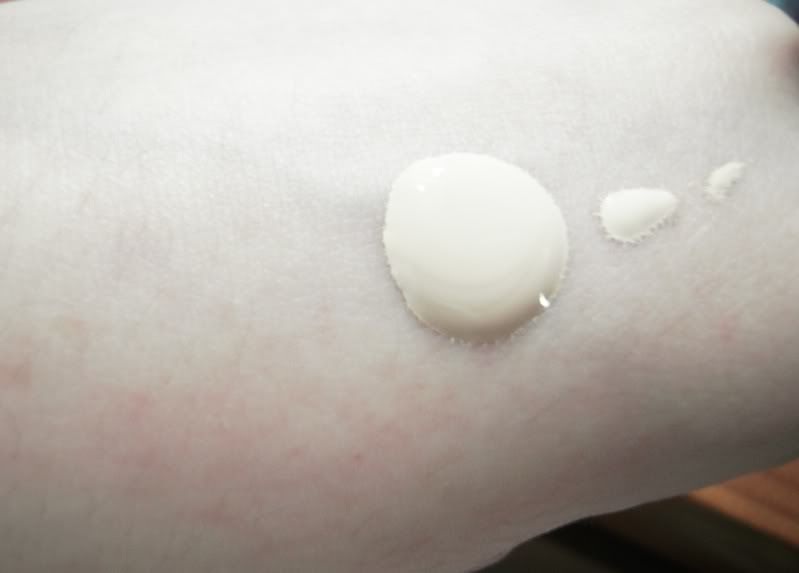 The consistency
is watery, yet not so much that it dilutes the color and thus the coverage. So you can count that it has that light feeling while giving enough coverage. This is actually the deciding factor for me, the ultimate though definitely not sole reason why this foundation is my HG.
because there's more..
BEFORE(no foundation applied):
AFTER(blended a little of the foundie):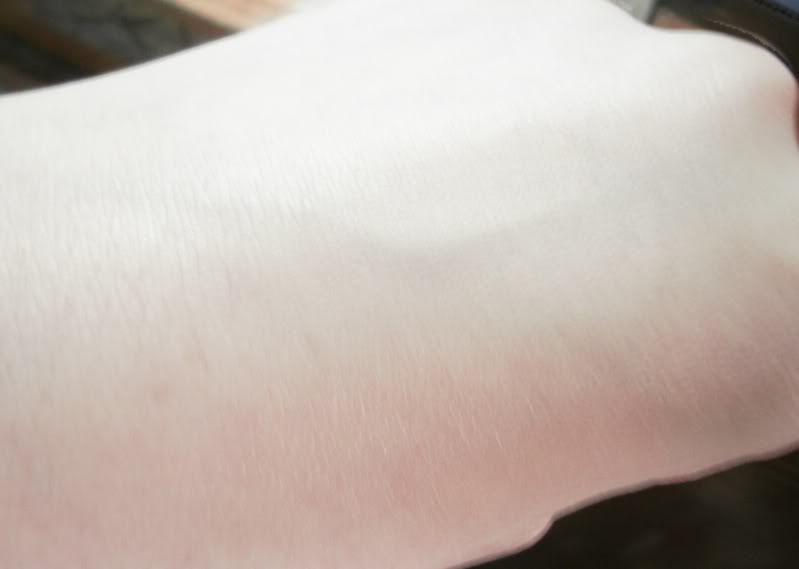 please do notice the my vein which is evident in the 2nd(before) picture but then is a bit covered in 3rd(after).
Isn't the finish just gorgeous? Although I like the finish of Kevin beautymaker aqua creamy foundation(I might do a review on it some other time) a lot more, I do think that the finish of this foundie is better than most foundations in the market. Not cakey, not flat, and although it does not offer that uber flawless look since it's not a full coverage foundation, well it's very natural looking and set with a loose powder or not, it looks as if I don't have any foundation on.
It's my HG as of the moment, since I only need to cover some redness, and it feels and looks so light on the face!
Pro's:
- not flat and has a bit of a sheen
- decent oil-control
- lovely smell of alcohol (might be a CON for you though! - I like it because it smells clean)
- high spf for a foundie
- it does give a flawless finish if you don't have a lot to cover
- light and sheer on the face
- doesn't cake.
Con's:
- coverage is not buildable and if you have scars and all that, you might need a lot more concealer than your normal full coverage foundation since it only provides medium coverage.
- the pump is a bit messy to work with.
- expensive and not even available locally!
They say that Armani will replace the recently pulled out YSL, though. So let us just all pray and wish to God it's true!
Rating: 4.5 over 5 just because the finish still isn't "perfect"
Where to Buy and How Much: pre-orders online, or abroad. a little bit less than 3000PHP depending on the service charge/processing fee.
Re-purchase: why certainly!