I have always been afraid of the color red. - on my lips, at least. As I obviously own a red blush which looks amazing on the cheeks. (I'll do a review for that next)
(photo from
http://www.nyxcosmetics.com
) -looks like this but in quite a bright red.
I used to try red lipsticks at home, and those reds were of course, my mom's, and once, my friend's ( MAC Russian Red), I either looked like I obviously got into mom's make-up, or a vampire. It was disappointing, especially when I see other gals sporting a red lipstick, looking so sophisticated. So I stopped trying, until recently when I was on a hunt for something red, but suits me, this wasn't a easy task, because even if I did find lots of varieties of reds, I am a germophobe(if there's such a word lol) when it comes to trying on lipsticks. I always use the back of my hands when swatching in-store. So I ended up not buying anything due to a fear of splurging on something that does not suit me at all.
But it's been a dull and idle sembreak for me, so I decided I'd try this wonderful cream blush as a lippie, and the results were wonderful.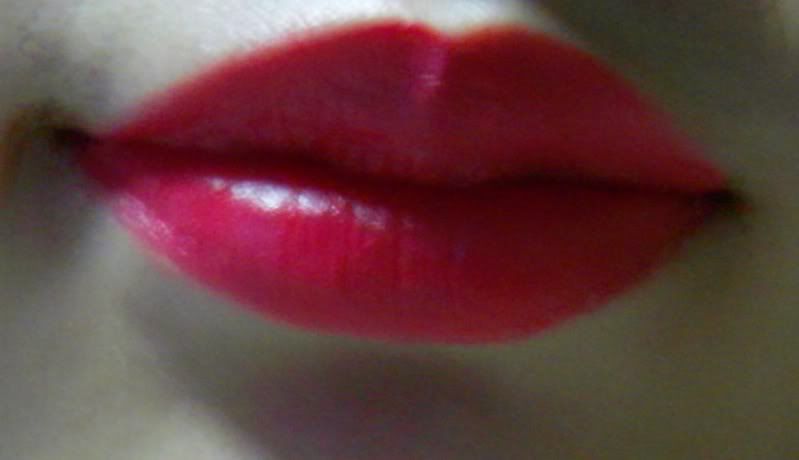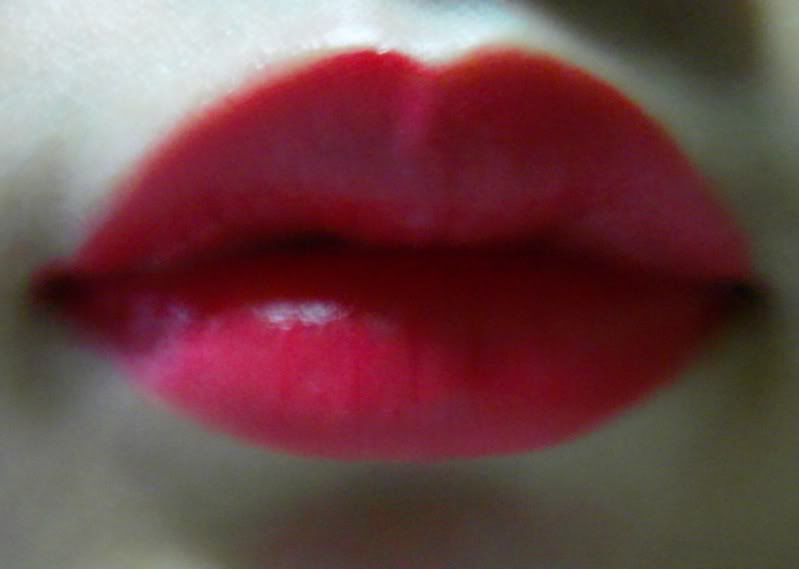 It isn't that true red which makes me looks like a vampire, but it doesn't make me look like I got into mom's make-up either. It's red with a slight touch of pink, and I love how it brightens up my face. It's also really creamy so it looks nice on the lips having that bit of a sheen, but I'm not sure how long it'd stay on. I might use it tomorrow though, just to check. But I'm quite certain that it isn't long-lasting because of it's creamy-ness and because I had no difficulty taking it off.
But at least now I know what sort of red suits me, nice color, isn't it? :)
'til next time!